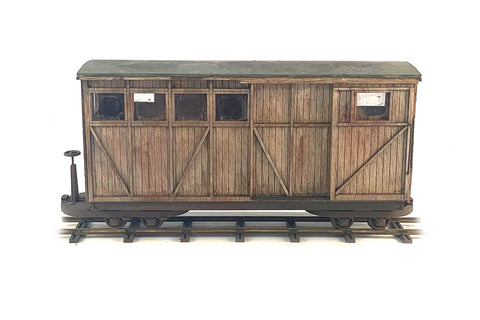 Bogie Tool Van with Brake
WA120b

• by KBscale
£45.00
Our wagon kits consist of high quality injection moulded plastic components making them easy to assemble. The Bogie Tool Van features a laser-cut wooden body which can be assembled with PVA glue.
Kits include wheelsets, bearings and link & pin couplings. The Hudson 'Rugga' chassis is designed for 14mm gauge. It can be used with 9mm, 10.5 and 12mm gauges by adjusting the back-to-back distance of the wheelsets to suit.
For 16.5mm gauge some additional work is required to modify the chassis and to replace the axles with longer types - an
axle conversion kit
is available for this.