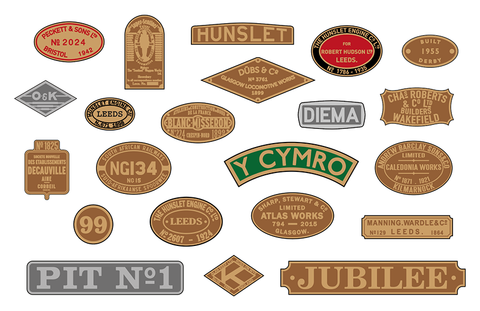 Spare number plates - small scale
NPP-4XX

• by Narrow Planet Custom
£2.00
From time to time we end up with duplicate sheets of etched items; either because the same artwork has been etched on different materials, or to correct a production error.
This selection of number plates is most suitable for smaller scale (4mm:ft - 7mm:ft) locomotives. They are listed according to our style codes, and material, size guide  (height x width or scale) and paint (if applicable) are given.

We are not able to add paint to unpainted spare plates at this time.
For a style reference please see our custom number plate styles collection.