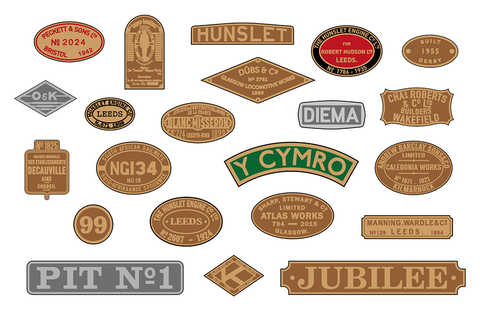 Spare headboards
NPP-5XX

• by Narrow Planet Custom
£2.50
From time to time we end up with duplicate sheets of etched items; either because the same artwork has been etched on different materials, or to correct a production error.
This selection of headboards is listed according to our style codes, and material, scale and paint (if applicable) are given.
We are not able to add paint to unpainted spare plates at this time.
For a style reference please see our custom headboard styles collection.