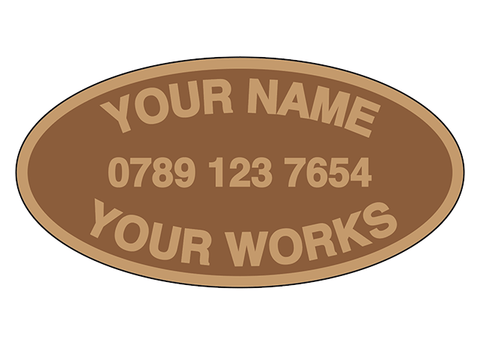 Ownership plate
NPP-601

• by NP Custom Nameplate Studio
A robust plate etched on 0.9mm brass, intended for mounting on large scale loco boxes to mark ownership. Customise this item with your own name and contact details, and your railway or works name.
Overall plate size 80 x 40mm.
This item is produced to order, to your specification. Our lead time to delivery on all etched items made to order is a minimum of 8 weeks.
For more details of how to order, see our Custom Order Guide