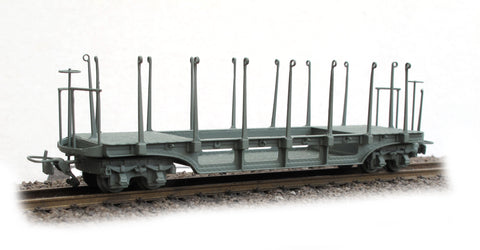 System Pechot: 9 Tonne bogie platform wagon
NMM1

• by Neil Sayer Scale Models
£30.00
Introduction
This model was created in order to fill a gap in my collection of World War 1 60cm railway models. Although not intended as a beginner's kit it is straight forward and simple to assemble.
This model has been developed from drawings published by Dr Christian Cénac in his book "La Voie de 60 Militaire de la Guerre de 14 -18 en France" together with photos of real wagons that are preserved at Tacot du Lac and Le P'tit train de la haute Somme in France.
Neil Moss
Please note this is a scale model for adult collectors, and not intended for children under 14 years of age.