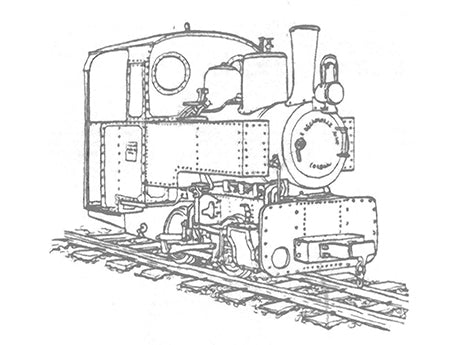 Decauville 6.5 tonnes 0-4-0 Loco Kit
MM11

• by Mosskito Narrow Gauge
£40.00
History
The Decauville company produced the first system of portable railways for agricultural usage and the name has become synonymous with this form of light, and sometimes temporary tracks.
The subject of this kit represents a medium sized loco from the range produced in large numbers at the factory at Corbeil-Essonnes. Used by the French Army on its fort and strategic supply railways, by many industrial concerns in France and widely exported to the French colonies for use in quarries and plantations. A number of similar designed 0-4-0s (and its larger 0-6-0 derivative) have been preserved on french tourist lines and an example Of these may be seen at the Amberley Chalk Pits Museum, West Sussex.
This kit has been designed to fit the chassis used in the Jouef HOe 'Decauville' 0-4-0 locomotive. Detailed instruction are included for the adaption of the body . kit to alternative more widely available chassis units.
Download full instructions (PDF)
Please note this is a scale model for adult collectors, and not intended for children under 14 years of age. Illustrations, diagrams and text © Mosskito Models 1994. The original masters were made by Raymond Duton.