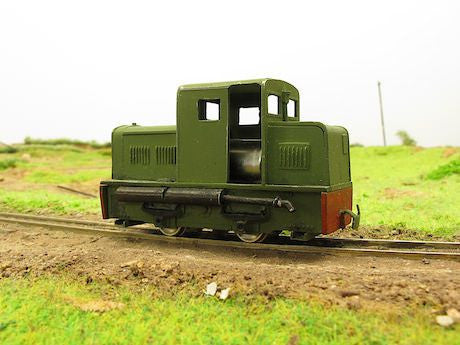 Billard T75D
LT01

• by Mosskito Narrow Gauge
£40.00
History
Billard of Tours, France constructed the T75D locotractors which were built from 1939 onwards initially to a French Army requirement for use on artillery railway systems in and around fortifications, most notably the over ground supply lines serving the Maginot Line system. Later versions were built for civilian usage in industrial locations, the last were built to the same basic design by SOCOFER, successor to Billard. Many of the locomotives are to be seen on French tourist lines.
About the kit
This kit is designed to fit the MPD18 drive unit, which is supplied with a suitable mounting plate to fit inside the whitemetal body.
Text, instruction sheet drawings, diagrams are copyright Mosskito Models and may not be reproduced without our permission.