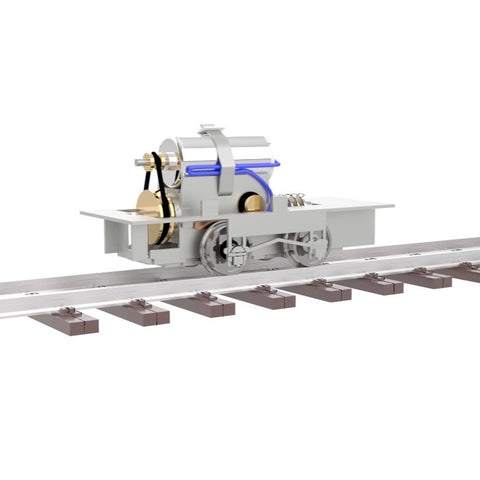 MPD11 power drive unit kit
MPD11

• by Mosskito Narrow Gauge
£45.00
Description

Chassis from donor kits have become increasingly rare as those models go out of production so we decided to develop our very own chassis. This is the same chassis included in the Ruston Hornsby 27/32HP kit.
The chassis includes Greenwich 5.6mm diameter wheels (also available separately), Mosskito bearings and an etched pickup. It remains straightforward to assemble with soldering only required to connect the motor wires to the chassis and pickup
Download full instructions (PDF)
Please note this is a scale model for adult collectors, and not intended for children under 14 years of age.