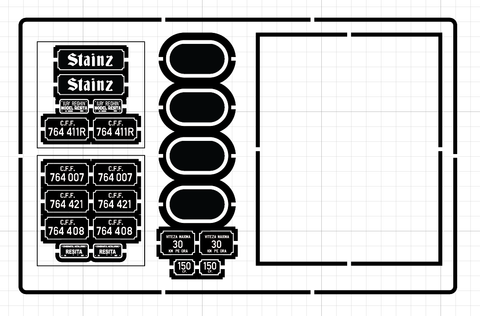 Resita 0-8-0t Etched Detail Components
ENG-C-001

• by EuroNarrowGauge
£10.00
A set of etched detailing components for the EuroNarrowGauge scratch-aid body kit for the Resita steam locomotive.
The etch includes 4 choices of number plates, two styles of works plates, power and speed limit plates, 4 window spectacles and a cab roof. The alternative 'Reghin' works plates and 'Stainz' nameplates are provided for loco 764-411R.
The body is available direct through the EuroNarrowGauge shop on Shapeways.