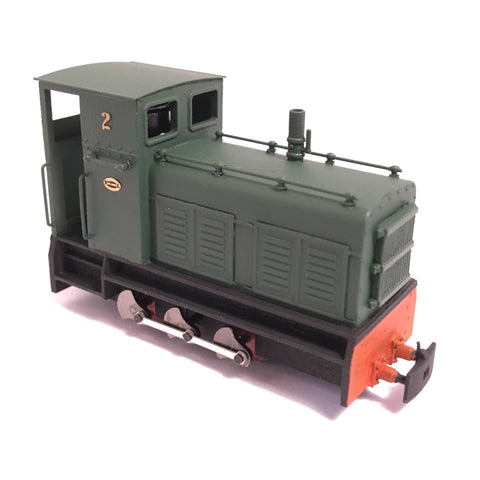 Gmeinder 80PS Dieselok
ENG-010

• by EuroNarrowGauge
£50.00
About the kit
The kit is comprised of a 3D printed plastic body shell, a fret of etched detail parts and a fret of 3D printed detail parts and is reproduced to 4mm (009, 1:76) scale only. The body is designed to fit on the Minitrains LKM NS2f chassis.
Download full instructions (PDF)
Please note this is a scale model for adult collectors, and not intended for children under 14 years of age.
Prototype Info
The Gmeinder BDM 80PS feldbahnlok were a 80hp locomotive produced in Germany for the military between the wars in both 600 and 760mm gauge. It was the most powerful of their 600mm range, weighing nearly 10 tons and was unique in providing drive through a central gearbox and jackshaft drive via the coupling rods. Only one prototype has been preserved, and this is now believed to be in France.